About Luxembourg Bio Technologies
At Luxembourg Bio Technologies, we specialize in providing products to address your peptide synthesis needs. Many of our coupling reagents, especially our proprietary products, are designed to provide maximum yield with minimal racemization. We are here to help you, whether you are using Boc, CBZ , PNZ or Fmoc chemistry, and  solid-phase or solution-phase peptide synthesis.
Luxembourg Bio Technologies believes in using green chemistry and sustainable methods whenever possible, and many of our products are designed to be compatible with environmentally friendly conditions. We work under the most rigorous quality assurance standards to provide you with the best possible products, such as COMU, HDMC, OxymaPure, DEPBT, and EDC.HCL, and many others. Our products are being applied in a wide range of areas, including peptide, oligonucleotide, and nanoparticle synthesis.
Luxembourg Bio Technologies patented IP materials will provide you with every advantage when facing the needs of an ever-growing pharmaceutical industry. Our sustainable production methods ensure safer products with a smaller ecological footprint.
Let us help you create solutions for your next product in peptide synthesis, and guide your ongoing projects to success with our well-known products.
The main goal of Luxembourg Bio Technologies is to step forward, bringing innovation and development to the market. Luxembourg's philosophy is to anticipate the market's needs and implement outcomes with intensive research, development, and innovation. We pay special attention to the economy and environmental demands to achieve optimal solutions. As a modern industrial operative should, we strive to preserve and protect the environment and to consider the outcomes of our industrial field, in order to make a more efficient, safe, worthwhile and eco-friendly industry for generations to come.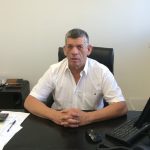 Mr. Yoav Luxembourg
President & CEO
Mr. Oleg Marder
Marketing & Technology
More than 20 years of management experience in business development, manufacturing, technology transfer, and marketing.  Special expertise in the areas of pharmaceuticals, chemicals, advanced materials, and technologically advanced products. Studied biology, immunology, and biochemistry at the University of Tel-Aviv and Weizmann Institute of Science.
News
Budapest, Hungary, July 26th, 2020:
Ethyl (hydroxyimino)cyanoacetate, OxymaPure
TM
CAS No. 3849-21-6, has been registered for REACH at ECHA
OxymaPureTM, CAS No. 3849-21-6, the brand of Luxembourg Bio Technologies has been registered by our Hungarian CMO, Első Vegyi Industria, for REACH at ECHA as part of the regulation of the European Union.  This regulation was adopted to protect human health and the environment from the risks that can be posed by chemicals.
Other products such as DIC CAS No. 693-13-0 and EDC.HCl CAS No. 25952-53-8 are in process of registration for REACH at ECHA.
Uppsala, Sweden, 25 April 2017: Gyros Protein Technologies signs distribution agreement with Luxembourg Bio Technologies for peptide synthesis reagents.
Gyros Protein Technologies AB, a pioneer in automated nanoliter-scale immunoassays and a leading provider of peptide synthesizers and reagents, announced today it has signed an exclusive distribution agreement with Luxembourg Bio Technologies for three of its proprietary coupling agents, PyOxim® and K-Oxyma®, and HDMC on a non-exclusive basis. Gyros Protein Technologies will sell these reagents as part of its PurePep™ brand. As part of the agreement, Gyros Protein Technologies has exclusive distribution for the North American market for orders below 35 kg per product.

Yoav Luxembourg, CEO of Luxembourg Bio Technologies, said: "We are pleased to have Gyros Protein Technologies as our partner, and our distribution agreement represents an important step to enable more researchers to have access to the highest quality coupling agents designed to provide maximum yield with minimal racemization."
Jasmine Gruia-Gray, VP Marketing, Gyros Protein Technologies, commented: "Gyros Protein Technologies takes pride in providing high quality peptide synthesis reagents and platforms. At the core of Gyros Protein Technologies' PurePep product brand is purity, trust and ingenuity in peptide synthesis, supporting the Company's pure reliability solution strategy – synthesizers, software and reagents, which are in turn underpinned by our decades-long track record of providing customers with outstanding service and support. We are pleased to partner with Luxembourg Bio Technologies, given their strong market position as a provider of high quality and innovative peptide synthesis reagents."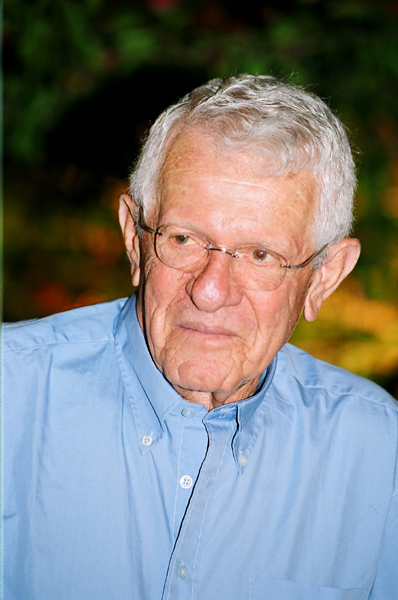 Mr. Abraham Luxembourg (1927-2012)
Luxembourg Bio Technologies Ltd., a family-owned and managed company, was founded in 2008 by our President and CEO, Mr. Yoav Luxembourg.
Luxembourg Bio Technologies (LBT) was a spinoff of Luxembourg Industries Ltd, which was established in 1962 by Mr. Abraham Luxembourg (1927-2012) – father and mentor of Mr. Yoav Luxembourg.
This spinoff became a necessity as the biotechnology activity had grown to such an extent that it could not remain one of the departments of Luxembourg Industries. It was essential to separate the chemical industry and the biotech industry. Inevitably, in 2008, Luxembourg Bio Technologies was formed.
Our company's guiding philosophy has always been that by combining scientific innovation with environmental awareness. We have to provide optimal solutions for any peptide synthesis, amide and ester bond formation. As such, our goal is to bring the most current developments in coupling reagents, racemization suppressors, and protecting groups to market.
We hope that our work will make the world of peptide chemistry one that is more efficient, safe, and eco-friendly.
At Luxembourg Bio Technologies, we apply our extensive knowledge to each customer's unique needs. We are committed to producing the highest quality molecules while constantly searching for the most efficient, environmental friendly and innovative new materials to meet the industry's needs.
Our sustainable methods of production create a safer environment, cleaner materials, while either leaving a smaller ecological footprint, if any at all.
All synthetic and analytical methods employed in our facilities are held to the highest international standards. We develop and manufacture our materials using contract manufacturing organizations located mainely in Europe and REACH-ECHA regulations. A sample of each batch we produce is saved for seven years to allow continuous testing and analysis of all our products.
Quality Management System Statement
Luxembourg Bio Technologies Ltd. is a private company engaged in developing technologies and marketing chemicals for the pharmaceutical, biotechnology, and chemical industries.
The company's quality policy is derived and based on the requirements of ISO 9001.
The company considers increasing customer satisfaction a major goal in the management of the company while maintaining a reasonable level of profit.
The Company's processes will be carried out with continuous improvement and striving for excellence, learning consequences, using corrective actions, maintaining information security, and testing the effectiveness of the quality management system by managerial surveys and internal quality audits.
The products are supplied in accordance with the terms of contracts or orders according to customer requirements and always in accordance with current legislative requirements.
The service provided to the Company's customers is performed in accordance with legislative and customer requirements.
The company allocates adequate resources and skilled workers to its activities, including training and certification of employees so that they perform their tasks as specified in the Quality Guide.
Every new employee in the company receives training on internal quality policy, and ISO 9001 work procedures before starting work.
The commitment to quality management applies to both the management and employees of the company.
Management is committed to taking all measures necessary to implement the quality management system for all services and products in the Company, while continuously assessing the effectiveness of the processes, procedures, and personnel aiming always for continuous improvement.
The metrics indicating the quality of the company's services are:
Compliance with applicable law and standards.
The degree of satisfaction of its customers.
Meeting additional stakeholders' requirements.
ISO certificate