Used in the coupling stage of nucleoside (hydroxyl protecting agent).
CAS: 40615-36-9
Synonym: 4,4′-Dimethoxytrityl chloride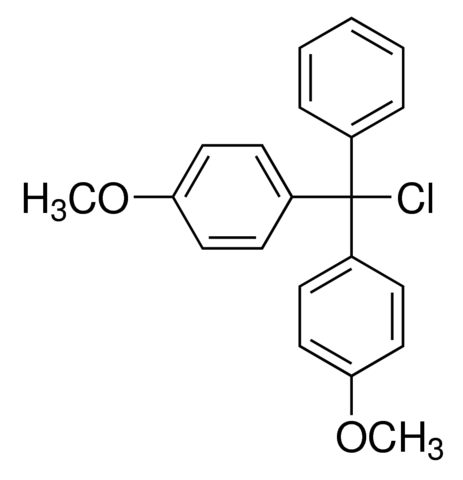 Molecular Formula
C6H5C(C6H4OCH3)2Cl
Molecular Weight
338.83 [gr/mol]
Appearance
Light pink color powder
Storage Conditions
Store in cool place
DMT is used as a super-labile protecting group for the thiol of Cys, showing  more labile features than the MethoxyTrityl (MMT).
Synthesis and Biophysical Investigations of Oligonucleotides Containing Galactose-Modified DNA, LNA, and 2′-Amino-LNA Monomers
A. Ries, R. Kumar, C. Lou, T. Kosbar, E. Vengut-Climent, P. T. Jørgensen, J. C. Morales, and J. Wengel J. Org. Chem. 2016, 81, 10845−10856.