DEPBT  The highly efficient reagent for amide bond formation in synthesizing complex molecules and for peptide cyclization. Compatible for a solution and solid-phase synthesis. Strong racemization suppressor.
CAS: 165534-43-0
Synonym: 3-(Diethoxyphosphoryloxy)-1, 2, 3- benzotriazin-4(3H)-one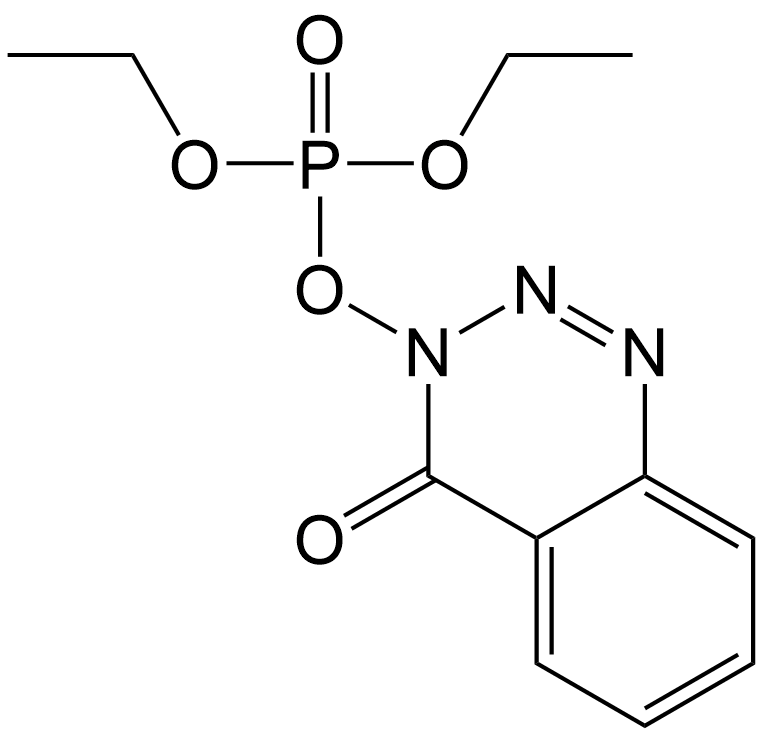 Molecular Formula
C11H14N3O5P
Molecular Weight
299.22 [gr/mol]
Appearance
White to off-white crystalline powder
Storage Conditions
Store refrigirated (2-8oC)
Strong racemization suppressor.
DEPBT is compatible with solution and SPPS.
Not necessary to protect the hydroxyl group of the amino component such as serine, threonine, and tyrosine.
The side reaction of asparagines dehydration was not observed with DEPBT
The high efficiency of DEPBT for amide bond formation has been demonstrated in the synthesis of complex molecules such as Tamandarin B or Glycopeptide teicoplanin aglycon and, especially, for peptide cyclization.
DEPBT as an Efficient Coupling Reagent for Amide Bond Formation with Remarkable Resistance to Racemization
Yun-hua Ye, Haitao Li, Xiaohui Jiang  Biopolymers. 2005;80(2-3):172-8.


Read Article

DEPBT as Coupling Reagent To Avoid Racemization in a Solution-Phase Synthesis of a Kyotorphin Derivative
Vasanthakumar G. Ramu, Eduard Bardaji, Montserrat Heras, SYNTHESIS 2014, 46, 000A–000F.


Read Article